Our Governing Body consists of twelve hard working Governors who represent the interests of parents, the Diocese (Foundation Governors) and the local authority. We also on occasions appoint Associate Governors who bring specific skills that are not represented among the current membership.
Governors minutes are available upon request via the school office
Governor Profiles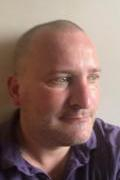 Darren Parris (Chair)
I became a parent governor at All Saints in 2016, as I wanted to give something back to the school as my son was there. I soon found myself as the Chair of a sub committee, and this year was elected as the Chair of Governors.
The role of a governor is to work with the school and set an agreed strategic direction, also to ensure that the school is providing the best for the staff and pupils. I find being a governor is a very rewarding role, knowing that you are helping the whole school community to be successful.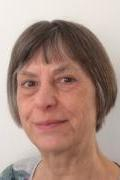 Hilary Spenceley (Vice-chair)
I am a retired teacher and education officer with over 30 years experience as a governor mainly in church schools. I enjoy being a governor, particularly the opportunity to contribute to pupils' education in a school with a Christian ethos.
Currently I am vice-chair and take a special interest in RE and collective worship. I visit school when I can to meet pupils and staff and to learn about their work. To be a governor is to contribute to the strategic management of a school and also to be interested and concerned about the individuals who make up the school community. It is challenging but very worthwhile.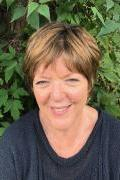 Jane Birch
My association with All Saints Primary School goes back years to when, as a Middle School, both my children were pupils. Both Lucy and Daniel thrived at the school and we were grateful for the caring environment which enabled them to develop their interest in music and sport amongst others. I have been involved in art and design education all my working life and continue with this, along with my role as a Borough and County councillor with a particular interest in children, education and families. I am the SEND (Special Educational Needs and Disabilities) governor and meet regularly with the lead teacher to hear about the provision for pupils who need extra help and support to achieve their full potential.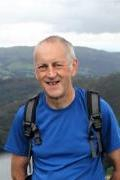 Pete Burditt
After retiring from the Civil Service I began supporting school children with their reading. I also joined a team presenting assemblies and other Christian activities in Northamptonshire schools. That led to me helping out each week at All Saints, where my boys had attended. A year later I was invited to be a Foundation Governor.
My responsibilities include Pupil Premium, Admissions and maintaining the Christian ethos of the school. I have a leadership role in the church to which I belong and am a Trustee of Spencer Contact, a local Christian charity. In my spare time I pursue interests in walking, wildlife and photography.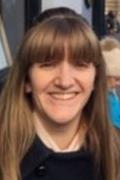 Sara Jesson
I became a parent governor in 2017. I currently have two boys in the school, one in year 5 and one in Year 2 and have also recently welcomed a baby daughter.
I am currently a Year 2 teacher at a school in Northampton, also overseeing Phonics and Key Stage One. In my role as parent governor I am able to represent other parents and can contribute to discussions and decisions that impact everyday life for the children. I feel that by being in this role I can play a part in ensuring that the children at the school have every chance of achieving their potential.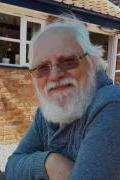 Michael Waterfield
I qualified as a solicitor in 1979. I worked as a prosecuting solicitor from 1985 until I retired from the Crown Prosecution Service in 2014. I joined the Governing Body of All Saints early in 2019 and I will be taking a special interest in the safeguarding of children and staff.
I was briefly a parent governor of Parklands Middle School until it closed in 2004. I am a regular worshipper at All Saints Church in Northampton town centre, where I sing in the choir, so I shall also be taking an interest in musical and religious education.
Governor Documents
See our documents, which provide further detail about Governance at our school.
The Terms of Reference, TOR, which detail our committee structure and their responsibilities
Meeting Attendance records, which show which meetings each Governor attended; publicised at the end of each academic year.
List of Governors, the type of Governor Role, their term of office and their roles and responsibilities.
Declarations of Interest which show any other roles, relationships or pecuniary interests that individual Governors have that could affect their impartiality in discussions or the decision making process.
Governors Expenses, outlines the criteria for claiming Governor Expenses, none was claimed in the past financial year.